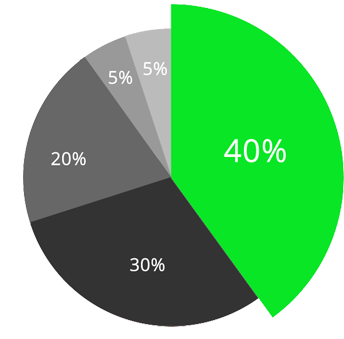 Italian know-how around the world
  40% REST OF EUROPE 
  30% ITALY 
  20% GERMANY 
   5% SOUTH AMERICA 
   5% REST OF THE WORD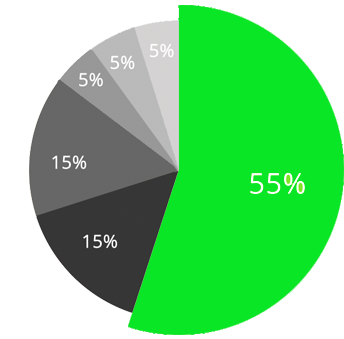 Production sectors
  55% FARMING 
  15% AIR MOVEMENT 
  15% AIR CONDITIONING/HEATING 
   5% EARTH MOVEMENT 
   5% ELECTRICAL 
   5% OTHER SECTORS

In 1977, after 18 years of experience in Same Group Italia, Mr. Mariolino Manzoni decided to set up on his own and take advantage of the market potential, thereby establishing Meccanica Conti.
Mr. Mariolino invested all his personal resources into developing his company with total dedication and passion and in 1980 STL di Manzoni e C was established.
STL has been working for over 35 years in the metal working industry, with around ninety employees.
It supplies the main sector leaders in Italy and abroad.
It is specialised in the machining of sheet metal, round bars and tubing.
In particular, it produces mechanically machined steel parts, assembled and painted with the most advanced technologies, providing a complete and high quality service.

Sector: agricultural and earth movement machinery
Products: panelling, ladders, hoods, grids, frames and structures for cabins
Clients: SAME DEUTZ-FAHR ITALIA S.P.A., SAME DEUTZ-FAHR DEUTSCHLAND GMBH, POLIRIM S.R.L., MAP S.P.A., GRUPPO AGCO, BCS S.P.A., CNH INDUSTRIAL GROUP.

Sector: heating and conditioning
Products: components for gas air or water gas generators and panels, hoods, rotors
Clients: ROBUR S.P.A., ARCA S.R.L. AICO S.P.A, JOTUL, APEN GROUP S.P.A.

Sector: air movement
Products: nozzles for air/vacuum pumps, compressors, hoods, fans
Clients: REGAL BELOIT ITALY S.P.A., ZIEHL-ABEGG ITALIA S.R.L.-SOCIETA' UNIPERSONALE, IMPRESIND S.R.L.,ZIEHL-ABEGG SE, EVEL S.R.L.


S.T.L., ISO 9001certified since 2000, has initiated the OHSAS 18001 certification procedure (international standard for the health and safety of workers system) and ISO 14001 certification (international standard for environmental management). ISO 9001 certified PDF >>